Deliver added value

to your clients using automated reporting
Combine client and sector data into a single view, and help your clients to run their business.

Give the right advice, with insight, and on time.

Create automatic updated annual statements according to any guideline.

Help your clients
Analyze

,

Predict,

and

Act

. Request a Demo
"Excellent, easy to use
software at a good price"
"Lots of functionality, you can create really powerful budget templates
with real-time information, works well with Excel, and good support."

Pierre (Finance Manager)
Healthcare, 5,001-10,000 employees
Analyze

client numbers

XLReporting imports, validates, and enriches client data automatically.

This enables you to create automated reports with data from different sources. Your reports will always contain up-to-date and correct numbers which gives you total overview and insight.You can dive straight into analyzing the numbers and adding value to your clients. You'll have the answers ready before your client is asking the questions.
Trust your sources
Integrate with your client's accounting and other systems. No manual steps.
Slice and Dice
Drill down into your numbers at the click of a button.
Have the answers
Have the answers before your're getting the questions.
Add value

for your clients

As an advisor or accounting firm, you need to be able to provide sound financial advice, sector knowledge, and tax guidance to your clients. They want to get insight into their business, and look ahead. You need to respond to that, but you need to be able to do that efficiently and at scale.

Doing this manually, and for each client individually, simply is not the right approach.

You need a new approach. You need XLReporting.

See Platform Overview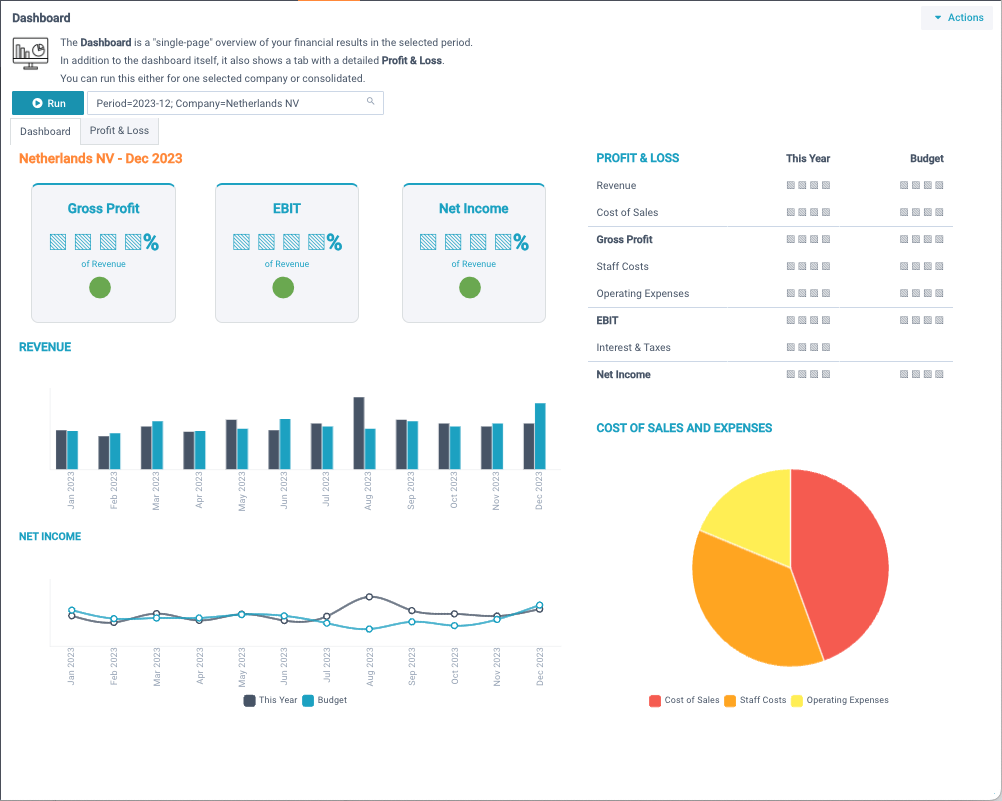 Automate Reporting
Connect to accounting and other systems. No manual steps needed.
Discover the trends
XLReporting tells you where to look, what's ahead, and what to decide.
Follow the dimensions
Report on all dimensions in your client's business. Instantly and reliably.
Start

a new approach
Connect client data
Enrich your client source data for optimal reporting.
Design your reports
Easy-to-use editor with rows, columns, and formulas.

View all dimensions
Report on all dimensions in your client's business.
Combine any type of data
Combine any financial and non-financial data.

Visualize client data
Choose from 30 different report and chart types.
Get client insight
Build insight into your clients and their sectors.
Listen

to our clients
"We no longer have to manually export, copy and paste data to prepare our reports."
"It gave us the tools to improve our month-end processes. We saved hours every week."
"XLReporting was quick to implement, and easy to use. Great support along the way."
"Highly configurable solution for reporting and budgeting."
We do not use cookies. We do not track your browsing activity. We are GDPR compliant.